The 2010 season is here!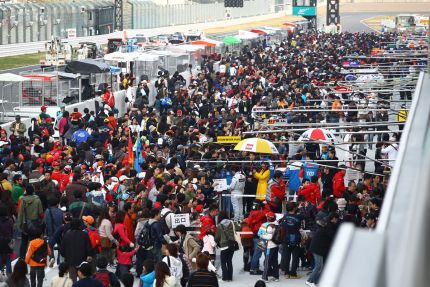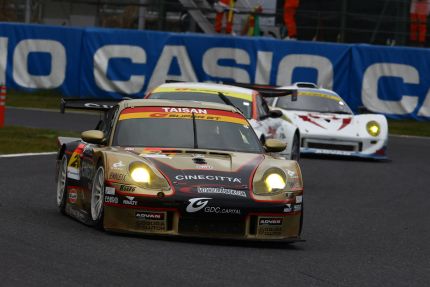 Please check out my Facebook page where I make smaller and more common updates -
http://www.facebook.com/pages/Igor-Sushko
. This is also the place to interact with other motorsports enthusiasts!
This year I am with the legendary Team Taisan is Super GT GT300. Since the inception of the series in 1994, Taisan has taken more championships than any other team in history, having even fielded cars like Porsche 962 and Ferrari F40.
This year's car is Taisan Porsche 911 GT3R - arguably the most sophisticated and advanced 911 in the world.
Although the team finished 11th in points last year, we're hoping to deliver at least one win this year.
The field is very deep this year with strong competition. Over the first two races of the season, the time margins in qualifying have been even tighter than in recent years. Nissan Z is strong, of course last year's champion Bandoh Lexus IS is up there, Jim Gainer Ferrari is quick. The Lamborghini Gallardo team seems to have figured out their mechanical troubles of years past. Toyota Corrola Axio, in its 2nd year of competition, appears to have figured out the setup quirks to go consistently fast. The Vemac 408R is absurdly fast but has had some mechanical problems the first two races, but it is a car to watch for. The drivers field is full of former GT500 aces and Formula Nippon/F3000 and IRL veterans.
Some of the car types in GT300 -
Taisan Porsche 911 GT3R (yours truly)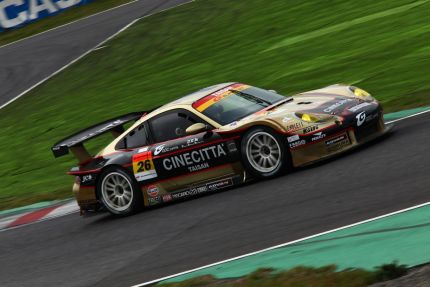 Lexus IS350 (driven by Manabu Orido - my good friend and mentor, last year's champion)
Mazda RX7 (driven by Nobuteru Taniguchi)
Lamborghini Gallardo
Porsche Boxter GT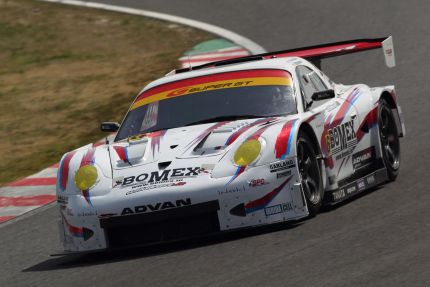 Nissan 350Z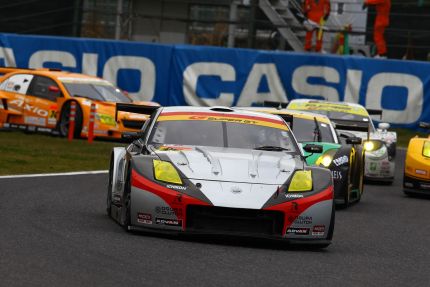 Toyota Corolla Axio GT
ARTA Garaiya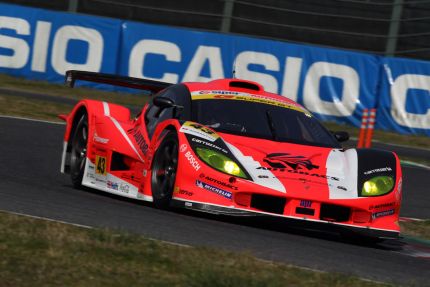 Porsche 911 GT3RSR
Vemac RD408R
Shiden (Daytona Prototype-based)
Subaru Legacy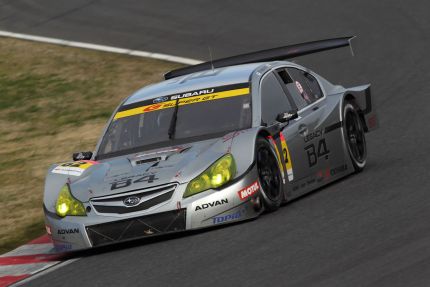 Aston Martin Vantage GT2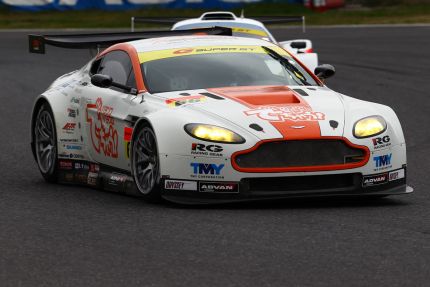 Ferrari F430
To contrast, there are 3 car types in GT500 - Nissan GT-R, Honda HSV, and Lexus SC
Nissan GT-R
Lexus SC
Honda HSV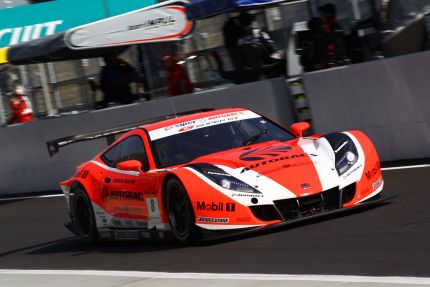 Suzuka Circuit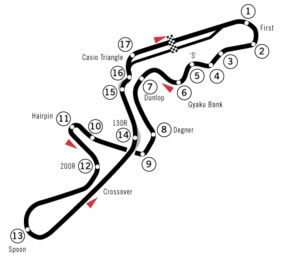 The first race was in Suzuka, where we finished 11th, just shy of points, and just recently we raced in Okayama. Both races have been exciting from the spectators' point of view with hot battles and incredible crashes, but we're still a little short on getting the setup right, with both drivers racing with this team for the first time. Although this car is a Porsche 911 by name, many similarities end there. The car has been developed by Taisan from the ground up in 2008, with heavy focus on aerodynamics and complete overhaul of suspension geometry and weight balance/center of gravity. For this, based on how the Super GT rules are structured and fast cars are 'settled back to earth,' compared to FIA GT-spec Porsche 911s running in the series, our car is handicapped by 100kg (220lbs) in weight and a smaller restrictor on the engine intake (meaning less power).
Check out the qualifying for Rd.1 Suzuka:
I was the starting driver for both of the races and we made up lots of positions in the start of the race in both cases (14th to 7th in Suzuka and 15th to 9th in Okayama), but then the falloff on the grip balance between front and rear progressively got worse (front in Suzuka and rear in Okayama) with an end result of loss of positions. It seems we slightly overcompensated for the problem in Rd.1 and went too far for Rd.2 in the setup direction. The car is so rigid and well built that the slightest change in ride-height - 1mm, changes the balance of the car, but with the experience from these 2 races I think we are in a good position to contest Rd. 3 Fuji next month.
Okayama International Circuit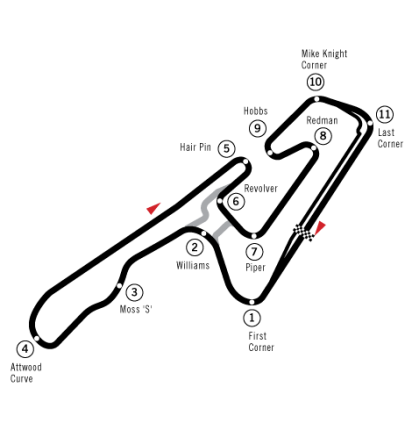 My co-driver this year is Masayuki Ueda, a veteran driver from Osaka with over 15 years of racing experience. The last few years he was with a Ferrari team.
This is going to be an exciting year, and we have 6 more points rounds to go and the season finale exhibition will be at Fuji when we race along with Formula Nippon. The fastest GT car race and one of the fastest formula series in the world all in one weekend is sure to a great spectacle!

2010 Super GT Schedule:
Round / Circuit / Date

1 Suzuka Circuit
March 21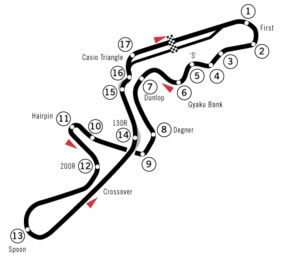 2 Okayama International Circuit
April 4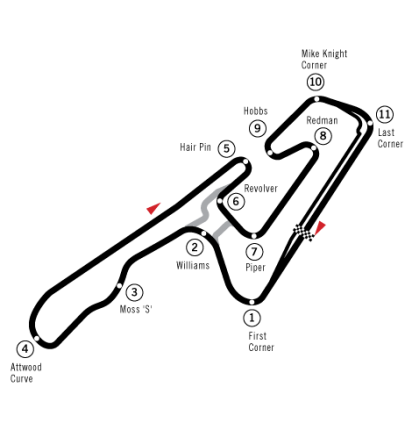 3 Fuji Speedway
May 2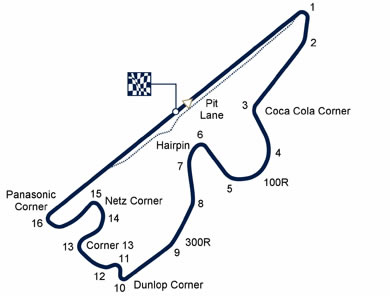 4 Sepang International Circuit
June 20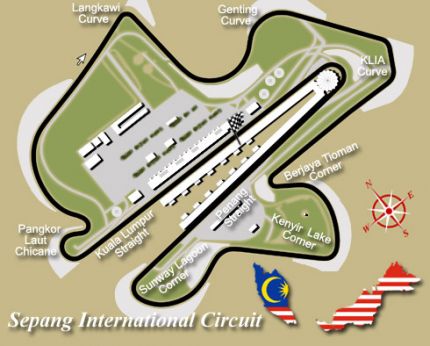 5 Sportsland SUGO
July 25



6 Suzuka Circuit
August 22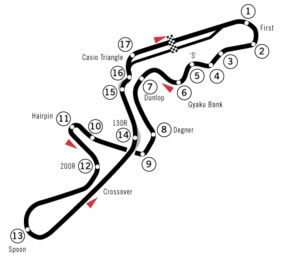 7 Fuji Speedway
September 12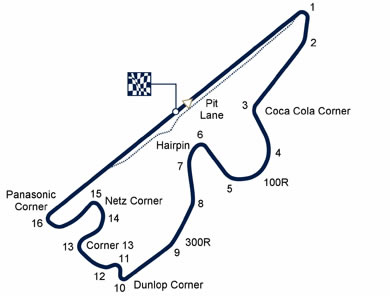 8 Twin Ring Motegi
October 24



9 Fuji Speedway
November 14

If anyone has a chance to attend the race please let me know!
Super GT - English Website
All photos by Yasuhiro Tetsutani unless otherwise noted.
http://www.tpj07.com/
http://www.tetsutani.com/
Check out the photo gallery for more photos of the events here:
http://files.automotiveforums.com/media/v/SuperGTformerlyJGTC/2010/Rd1Suzuka/


New Sponsors for 2010
I am fortunate to have the support of these two entities in 2010:

BRM Watches - A French luxury watch brand with heavy alignment with motorsports. Mine is a special-edition SP model made for the F1 Singapore GP! BRM has a vast lineup of models and some allow for customization: you can select the case, the finish, the needles, the buttons, and the face, among other things to make a watch that is uniquely you.

Shade Hotel - the premiere luxury boutique hotel in Manhattan Beach, located 10 minutes south of Los Angeles Airport right on the coast. This is my hotel of choice for my stays in Los Angeles and I highly recommend it! Staying at this hotel is an experience in itself. You can use my last name 'sushko' as a promotion code for a discounted rate and special treatment!
I am currently actively looking for a fashion design company and an alcoholic beverage company to integrate into my motorsports business structure. If you are involved in either of these industries please do not hesitate to contact me to discuss ways that I help you achieve your marketing and sales objectives.